Organizations are more skilled at task completion than building and developing teams to reach their potential. The nature of global teams now include multiple time zones, different cultures, virtual teams, and mergers and acquisitions. This is the new norm for global competition.
This sounds like the potential for a lot of drama! We're passionate about helping our clients develop team skills to thrive in this environment.

Benefits of Growing Your Team
We all want to run fast. Silos and drama are the two biggest friction points for every team. With silos, the work still gets done. However, they can't compete when faced against a high performing team. Drama creates friction, sapping the energy of your team.
Thriving teams overcome these challenges to maintain a competitive edge.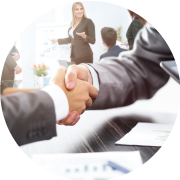 Connect and Deepen Relationships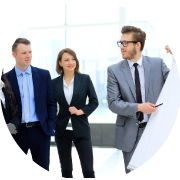 Foster a Learning Culture

Dimensions of Team Building
What exactly is it that makes the puzzle pieces fit together? It's not an event but an everyday process. Our process begins with building a strong foundation of trust and creating a powerful sense of shared purpose.